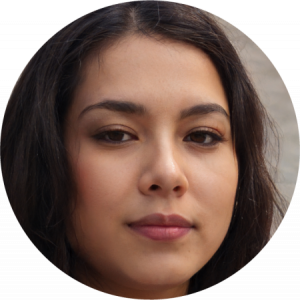 I am a new Mommy to a beautiful baby girl and I have the world's greatest hubby! With an infant at home, needless to say, I never seems to have enough time in the day! While I truly enjoy being with my family and being a speech-therapist, blogging provides me with a totally different and wonderful creative outlet! I have been a makeup/skincare/beauty junkie since my pre-teen years. I feel that it is time to share my many-many years of personal product testing with the world! 🙂 I believe in doing everything to the best of your ability. I blog my heart out because I have a passion for beauty. But, I don't take myself overly-seriously. After all, this is lip gloss that I am writing about! 😉
Blogging about beauty is a wonderful way for me to share my product reviews, experiences, and tips and gain inspiration from my dear readers! Beauty is not skin-deep…your true beauty lies within yourself! Want to know more about how I feel about loving yourself and inner beauty? Be sure to check out my Inner Beauty tab.
Thanks so much for visiting! I truly enjoy writing for you and I appreciate every single one of you readers!!! I love interacting with my readers. S ome of my best beauty tips and product finds are from my amazing readers! I am available here, on twitter, and on Facebook. All those links are on the main page. So, check it out!
I believe that all women are great beauties and that a good beauty routine can amplify the true beauty that lies within.
Stay beautiful!